I have experience photographing a range of events some are listed here but am able to help with any event you may be considering me for.
Black tie dinners/ Awards or an AGM
Proms, graduations and citizenship ceremonies
Birthday parties and anniversaries
Sporting events including the action as well as the awards
There are two main options for my event photography which depend on the nature of your event as to which is most appropriate.
---
Option 1
Fixed fee payable by the event organiser where all final images will be provided on disc after the event. The price will vary depending on the length of the event, the number of images required and guests you have. Prices however start from only £79 giving you a great value add on to your event.
---
Option 2
Free attendance where there will be an opportunity for guests to purchase individual images on the day whether that is with the mobile studio, accepting an award or playing their favourite sport. Prints or digital files are subject to the standard rate which is available on request and will be displayed for your guests at the event. Note free attendance depends upon size of the event and is at the discretion of Matt who will provide a quote tailored to your event.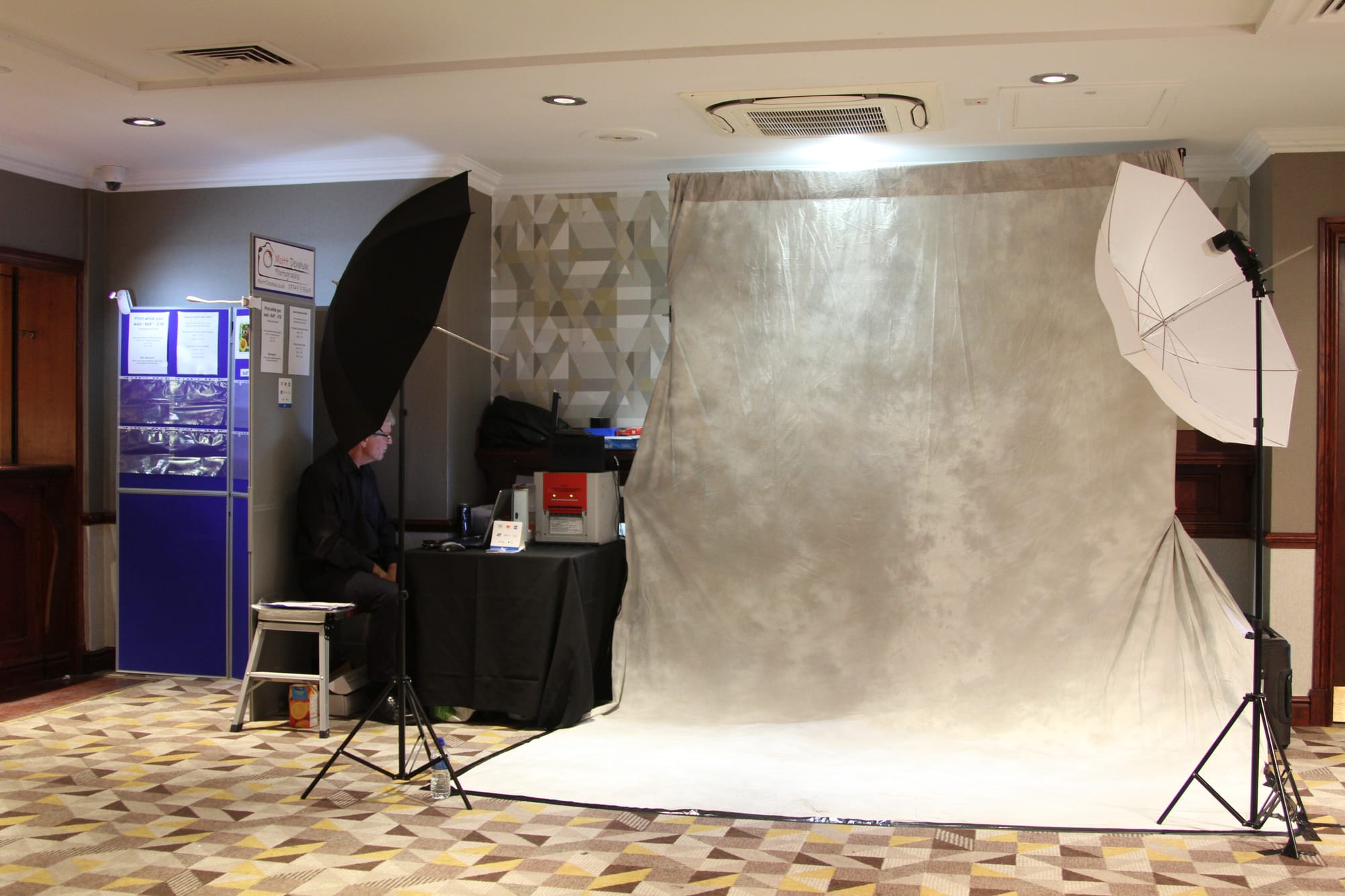 Do you have room for our printing on site service at your event? Typically we need a 3x3m space for the backdrop and lights plus a 2x1m space for a table with the printer and screens as shown in the image below.
---
Public Events
I also regularly attend public events where you can meet me, have a chat and book services. Follow me on Facebook to find out the public events you will be able to find me at.
Please complete a contact form so we can discuss your own Event Photography options.
If you are looking for a gift, why not buy a voucher for your loved ones.
Choose how much you want to spend and leave a personalised message and it will be emailed straight to the lucky recipient!
Vouchers are redeemable on all services and product options available.
Buy a Gift Voucher now!